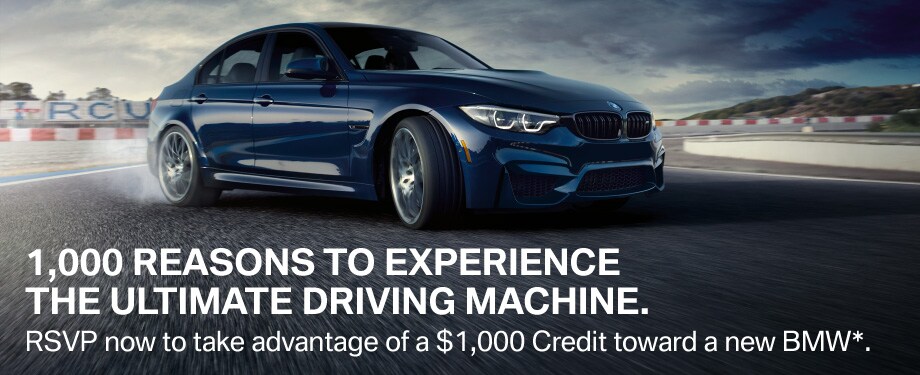 1,000 REASONS TO EXPERIENCE THE ULTIMATE DRIVING MACHINE.
Use this exclusive offer on a range of BMW models including the first-ever BMW X2, the all-new BMW X3,
the high performance BMW M3, or even the BMW 530e iPerformance.
There has never been a better to time experience the unrivaled performance
of The Ultimate Driving Machine®.

When: Friday, June 15, 2018
Time: 9am to 5pm
Location: BMW Portland  .  2001 SW Jefferson St, Portland, OR 97201

Catering Provided by Dalton's Northwest Catering from Noon to 4pm.
Refreshments and beverages provided.